Industrial Electrician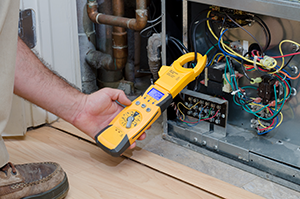 This is an academic course designed for juniors and seniors to prepare students for entry-level positions in the following areas:
Industrial Electrician
Line Electrician
Service Electrician
Journeyman Electrician
Job Outlook

The demand for industrial electrician jobs is already with us and will only increase over time. It is projected that each year the num­ber of positions needing to be filled in Arizona will go up.
Class Offerings
We proudly offer the following courses from Eastern Arizona College. For additional information about individual courses, please review the EAC's academic catalog or speak with your guidance counselor. (Most course info is on pages 131, 132, and 158.)
The following is a list of collapsible links. After selecting the link, additional content will expand. Arrow down to read the additional content.